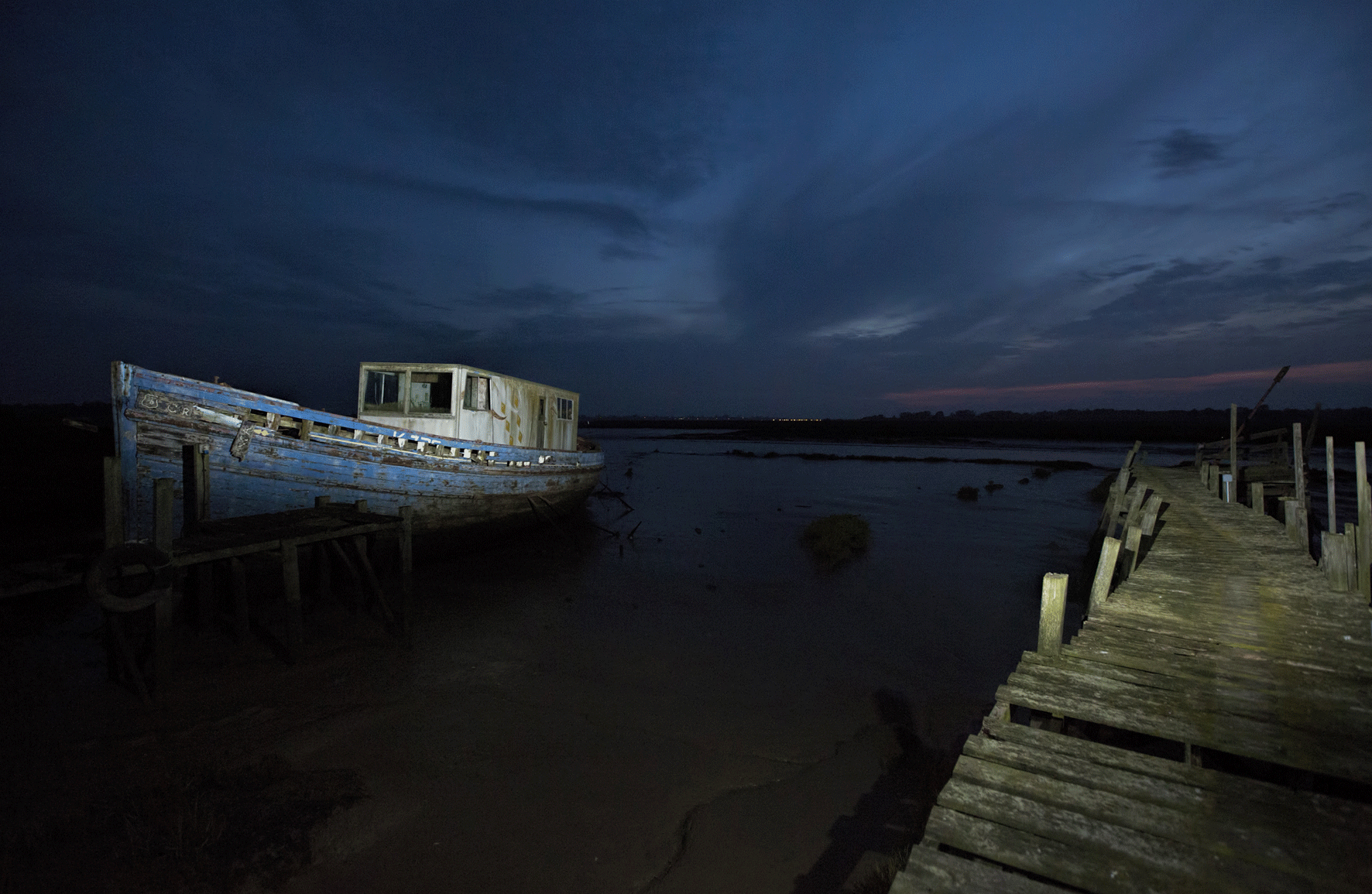 About Us
The Creek is a cosy restaurant & bar set in a beatiful 17th century Grade ll listed building, where you can enjoy simple yet perfectly prepared cuisine using locally sourced produce within an warm inviting atmosphere. Our ethos at The Creek is to keep things simple and use classic combinations which have lasted many decades and are still popular today. We are blessed with great produce in Essex so we do not complicate things, their really is no need, we try to let them speak for themselfs. Diners will be able to associate with our menus given Terence's love of classical British crusine but sometimes with a Creek twist. The Creek's name change (formally The Flag Inn) takes inspiration from the stunning Flag Creek, to which both Terence & Caroline fell in love with at first sight. There are many stunning pictures around the restaurant which pays tribute to that lovely space, feel free to take a look. The Creek caters for family and friends that want to enjoy a relaxed atmosphere in nice surroundings with good service and fantastic food. Enjoy!
Terence Alexander Howard
Owner and Head Chef Terence Howard has experience in kitchens of some of the country's most iconic landmarks. He completed his formal training at Waltham Forest College and then went on to learn his trade under Anton Edelman at London's Five star hotel, the Savoy. His initial training then led him to places such as celebrity haunt The Groucho club in London's Soho, The Avenue in St James, Home House in Portman Square & The Washington hotel in Mayfair. Terence most recent post was as Executive Head Chef of iconic landmark The Reform Club on London's Pall Mall. Terence held this position for over 10 years whilst becoming the youngest Head Chef in clubland at 26 years of age. Terence has catered for many VIP's in the past, including Members of Parliament and Royalty. Terence has had a few TV appearances alongside Gary Rhodes on BBC's Inside out programme and on the Sky food's Market Kitchen with Gordon Ramsay's wife Tanya and Ruth Cowan, as well as starring on "The Hairy Bikers" everyday gourmet series which was filmed at The Reform club, Pall Mall London.
In October 2017 The Creek was named "Restaurant Of The Year" by Essex Life Magazine which followed on from Terence being named "Essex Top Chef" in September 2016. In 2019, Caroline & her Front of House team was awarded a Top 3 Finalist in Customer Service.
Terence was also asked to judge the "Chef Of The Year" event, the first time anyone has been asked to do so. Terence has also created his own 10 page chapter in the Essex Feast cook book; One County, 20 Chef's which is available to purchase here at The Creek or via online outlets.
Terence will be in the kitchen manning the stoves, doing what he loves to ensure that your dining experience is as good as he expects. Terence also likes to interact with diners as much as possible, when he can he will say hello. Don't be afraid lol.
Here They Are
Terence and his wife Caroline decided it was time to realise their ultimate ambition of owning their own restaurant, well Terence's dream to be honest (ha ha). They decided that after spending their whole lives in London that a nice place in the Essex countryside would be an ideal place to run a restaurant and bring up their two children. Both Terence and Caroline are both passionate and dedicated individuals but also are very much family orientated and they hope they can bring this envoirment to the good people of Essex. What used to be The Flag at Great Bentley has now been transformed into "The Creek" Restaurant, Bar and Lounge. Terence's vision for his venture is very specific serving well presented quality homemade food and drink using quality ingredients from local suppliers. The Creek has an relaxed environment that encourages people to stay and enjoy good food, wine & service with your family and friends.
Terence's wife Caroline will be in charge front of house. Caroline has spent her time in London as a nursery nurse in the East end and is very much looking forward to doing something new. Caroline will be assisted by her front of house team, they will be looking after you and keeping you feeling special.
Welcome to The Creek!
Something Fizzy
We have a nice range of Champagne & Prosecco to make your dining experience that bit more special. From our house champagne Veuve Ricotteau Tradition to Lauren-Perrier rose or our Di Maria prosecco white or rose which also comes in cute 200ml single bottles.
Sunday Lunch
The English roast is a must on Sunday's, so where better to enjoy such a delight then here at The Creek. Our range of either beautiful English sirloin of beef, Succulent slow roasted pork belly with apple sauce or a tender & juicy chicken breast wrapped in Parma ham. All finished with Terry's secret recipe roast potatoes, thyme roasted carrot, glazed parsnip, buttered peas, Yorkshire pudding & red wine gravy. Our Lunch & dinner menu is also available if you prefer to go off piste. Enjoy!